Learning the C's of Legal Jargons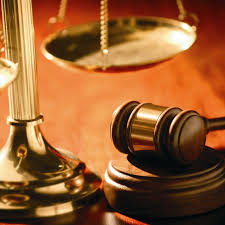 Do you want to work in a company that offers legal translation services? How about a law student? We did you a favor by defining some of the C's of legal jargons.
Case Stated
This is basically a written document that states the facts of a certain case.
Caveat
Although this is a Latin word, it is still used globally. Caveat is "a warning."
Certificate of Incorporation
This refers to the certificate that proves that a company is already incorporated.
Challenge for Cause
This is the moment when the defense officer or the accused "objects" to the juror and also explains why he/she doesn't agree to the juror.
Charge
This word has a lot of meanings in the dictionary. But in the light of the law, it refers to three things. Its first legal definition is to formally and officially accuse a person of doing a criminal act. Secondly, charge means to use a certain property as protection for potential debt. Lastly, charge refers to the instructions provided by a judge to let the jury know what to do.
Charity Commission
As the name suggests, this refers to an organization or group of people that is responsible for overseeing charities or charitable groups. The charity commission also decides if a proposed charity will be registered or not.
Children in Care
This is the legal term for children who are under the guidance of the local authority. The government acts as the parent of these children.
Citation
Just like the term "charge," citation also has three definitions. For the first one, citation refers to the order for a person to appear in court or before a judge. Secondly, this term refers to quoting from a finished case in order to support an explanation. Lastly, citation is a letter sent by a person who demands for letters of administration or grant of probate. The person also asks someone to come forward if he/she objects to the demand.
Citizen's Arrest
This type of arrest is executed by a civilian or a person who is not a police officer. This is only allowed if the offense is being committed or the crime has already been done.
Claim
Legally speaking, claim means to apply or appeal for a certain right, or a demand for correction or a remedy.
Aside from legal terms, Dubai Translation Services also focuses on financial statements translation, technical translation, medical translation and proofreading services.